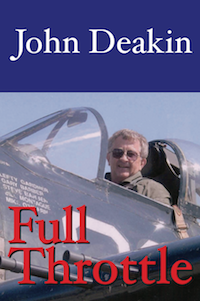 Full Throttle by John Deakin

292 pages, a compilation of some of the short stories on CompuServe's AVSIG from more than 50 years spent around airplanes, and the people John met along the way. Some are funny, some serious, a few are sad, all are entertaining.


$9.95
Electronic version. CLICK HERE!