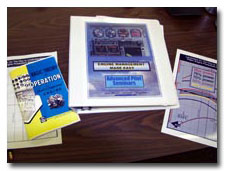 A comprehensive package of reference materials is provided to each student.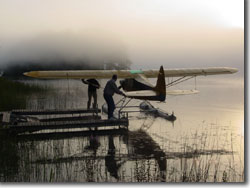 "After 4,000 hours of flying single, multi, instuments, and float planes, this seminar was the single most interesting and valuable two days I have spent in Aviation." -- Fred Scott, Baron Owner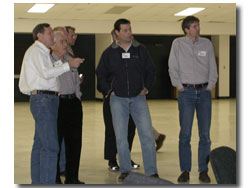 There is ample time for one on one discussion with the instructors.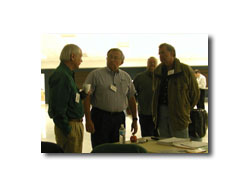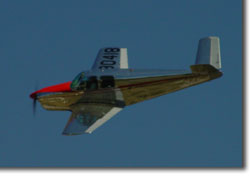 "Saturday was, frankly, all really hard work. On Sunday, we tried to integrate all of that new found knowledge back into the every day operation of our engines."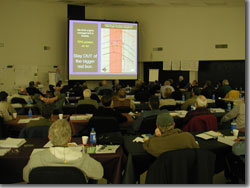 Class presentation.